Art (1900-1945) > Abstract Art Post-War Hans (Jean) Arp - Biography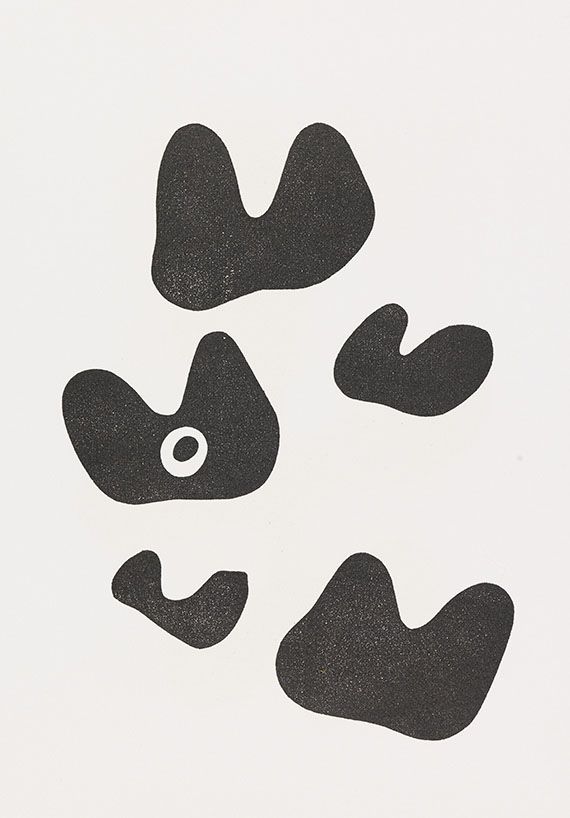 Elemente. 1920/50.
Woodcuts by Karl Schmid after drafts from Jean Arp.
Arntz 283 -292. Signed on recto of one sheet (Arntz 289) and on verso of another (Arntz 285). Imprint numbered. In orignial half parchment notebook in orignial boards slipcase. From an edition of 200 copies. On double sheets of wove paper by Fabriano and Duca di Parma. 29.5 x 21 cm (11.6 x 8.2 in).
The second edition from 1950 was cut and hand-printed in Karl Schmid's workshop in 1949. Typography by Alfred Willimann. Complete. [EH].

In good condition. Slipcase slightly soiled. Sheets not impaired.
backside image.