till 1900 > 19th Century Frankreich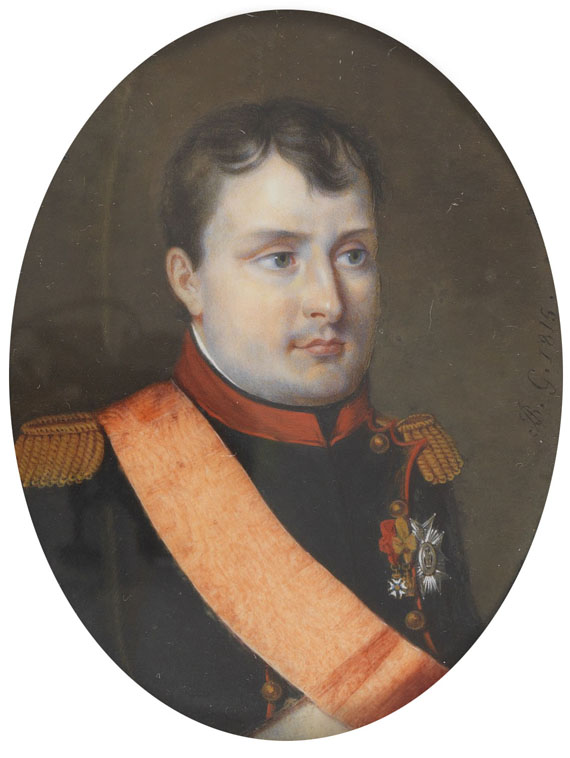 Miniatur Kaiser Napoleon I. 1815.
Gouache.
Monogrammed and dated "AB. (In ligiature) G. 1815". Made of ivory. 7.5 x 6 cm (2.9 x 2.3 in).
Frame slightly defective. [CB].

With an attribution to Antoine Jean Baron Gros, who was under the patronage of Napoleon as of 1796. Gros portrayed the general and later emperor as well as many diplomats and military men.

In good condition. Margins with slight squeezemarks. Inscribed in frame.
For information concerning the condition, please view the high resolution image / backside image.