Art (1945-contemporary) > Figurative Painting (70s - contemporary) Johannes Grützke - Biography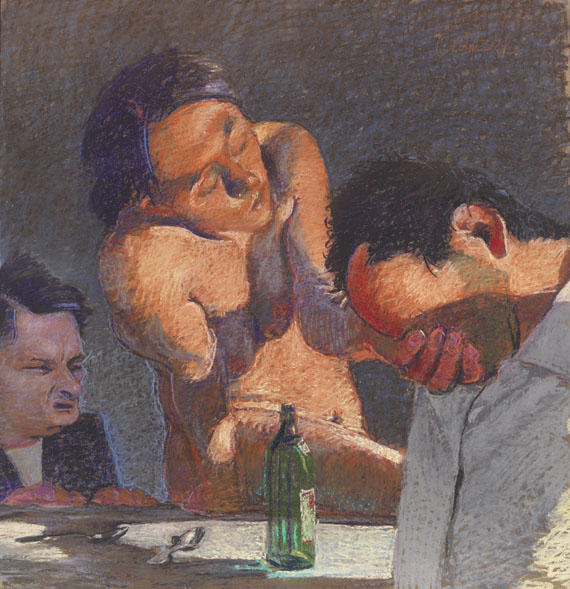 Bei Tisch (Wo sind die mauskripte). 1984.
Color Pastel.
Dated 26.11.1981 in upper right. On grayish packing paper. 76.5 x 74 cm (30.1 x 29.1 in) , visible area.
[EH].

We are grateful to Mr Jörg Horn for his kind support in cataloging this lot.

PROVENANCE: Private collection Northern Germany (acquired directly from the artist in 1982).

In good condition. Right margin slightly creased. The work was not unframed for cataloging.
For information concerning the condition, please view the high resolution image / backside image.