Art (1945-contemporary) > Abstract Art Post-War Rupprecht Geiger - Biography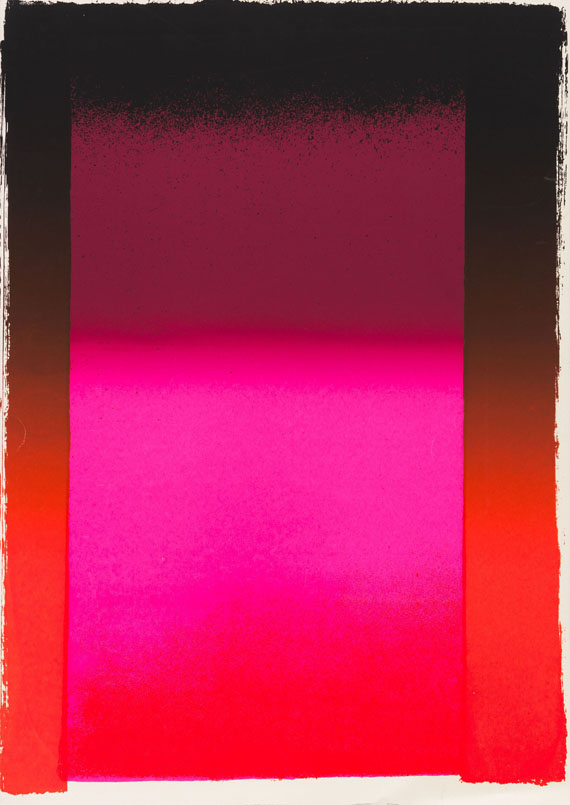 Schwarz auf verschiedenen Rot. 1964.
Silkscreen in colors.
Geiger WVG 56-2. Aside from the edition of 50 copies. On wove paper. 58.5 x 41.5 cm (23 x 16.3 in). Papier: 59,5 x 42,5 cm ( x 16,7 in).
Published by Edition cargré, Verlag Greve, Siegen. The edition was printed in 1964 and not released before 1972. [CB].

In good condition. With faint isolated rubbings. With tiny isolated losses caused by printing and slight traces from making in the image. Corners with creasemarks.
For information concerning the condition, please view the high resolution image / backside image.