Art (1945-contemporary) > Pop art Andy Warhol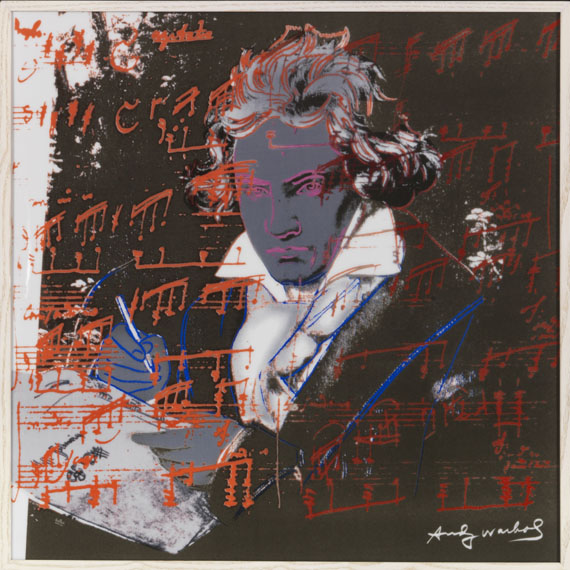 Ludwig van Beethoven (grau). 2002.
Multiple . Color silkscreen on porcelain, in original wooden frame.
With signature and inscription "Rosentahl studio-line" in printing form. Verso of frame with the publisher's label, there numbered. From an edition of 49 copies. 51 x 51 x 2.5 cm (20 x 20 x 0.9 in).
Rosenthal wall object from the series "Andy Warhol Celebrities", Rosenthal limited art series. In original plywood box. [CB].

In good condition. Wooden frame with small scuffmarks. Wooden box with slight traces of use.
For information concerning the condition, please view the high resolution image / backside image.