Art (1900-1945) > Expressionism Erich Heckel - Biography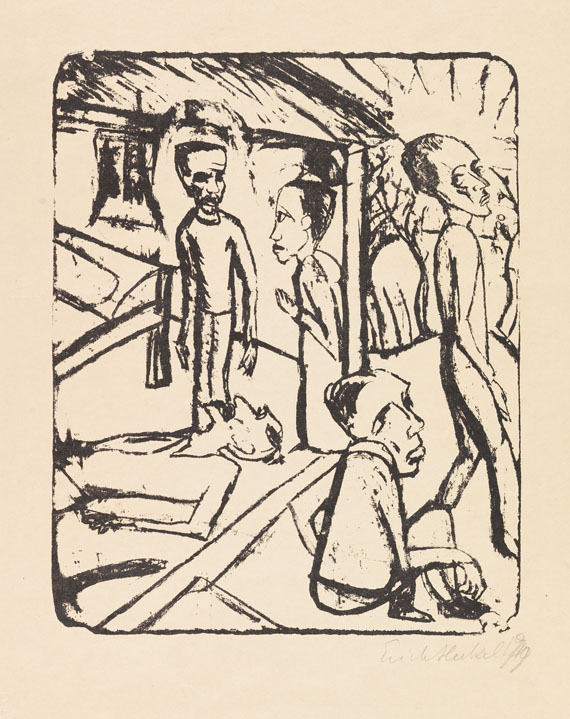 Die Brüder Karamasow. 1919.
Lithograph.
Dube 253. Söhn 72706 - 4. Signed and dated. One of 100 copies on machine-made laid paper. 27.3 x 21.8 cm (10.7 x 8.5 in). Papier: 40 x 30 cm ( x 11,8 in).
Printed for the Dostojewski portfolio "Die Schaffenden", 2nd year 1920, 2nd portfolio (with the blindstamp). This work shows a scene from Dostojewski's novel "The Brothers Karamazov". [JS].

In good condition. Slightly discolored, more obvious in edges and with small waterstains in left. Lower left corner with a small split. With few faint creasemarks in places of corners.
For information concerning the condition, please view the high resolution image / backside image.