Art (1945-contemporary) > Conceptual art / Minimalism Susanne Roth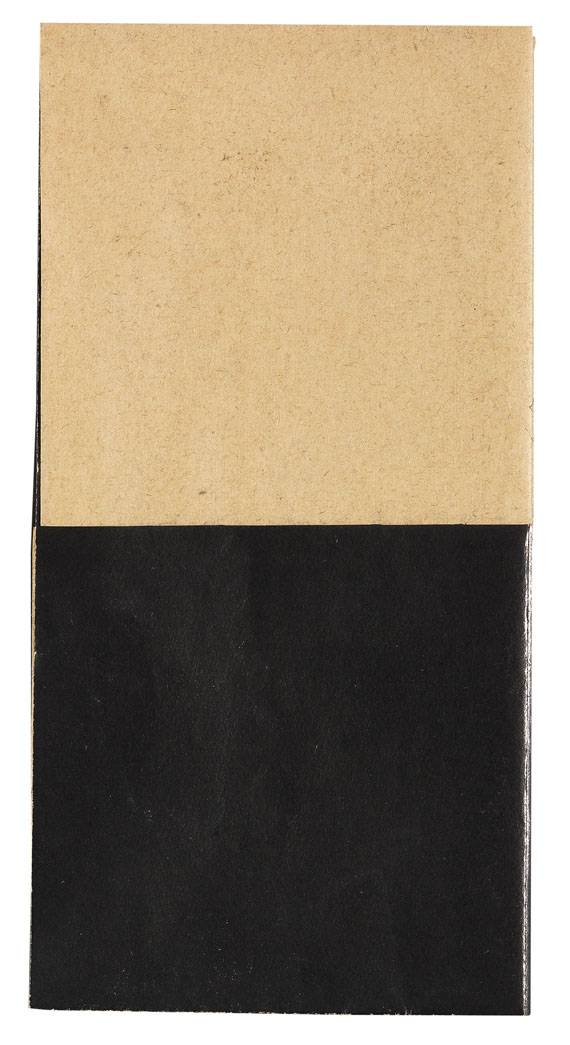 Zur Poesie des Papiertaschentuchs II. 2001.
Object. Paper printed in black on one side, folded.
6.2 x 12.3 x 0.6 cm (2.4 x 4.8 x 0.2 in).
This work from the collection Defet is sold in the Ketterer Kunst internet auctions for the benefit of the Neues Museum - State Museum for Art and Design, Nuremberg.

PROVENANCE: Collection Defet, Nuremberg.

The artist Susanne Roth has been occupied with the medium paper from an early point on. In this work she folded paper with black coating on one side like a paper tissue, thus extracting the original meaning and purpose from the everyday object, however, the new materiality enobles it to an art object. [ST]

The work is in good condition. With few small handling creases. With minimal traces of rubbing in places of folding .
For information concerning the condition, please view the high resolution image / backside image.