Art (1945-contemporary) > Conceptual art / Minimalism Gotthard Graubner - Biography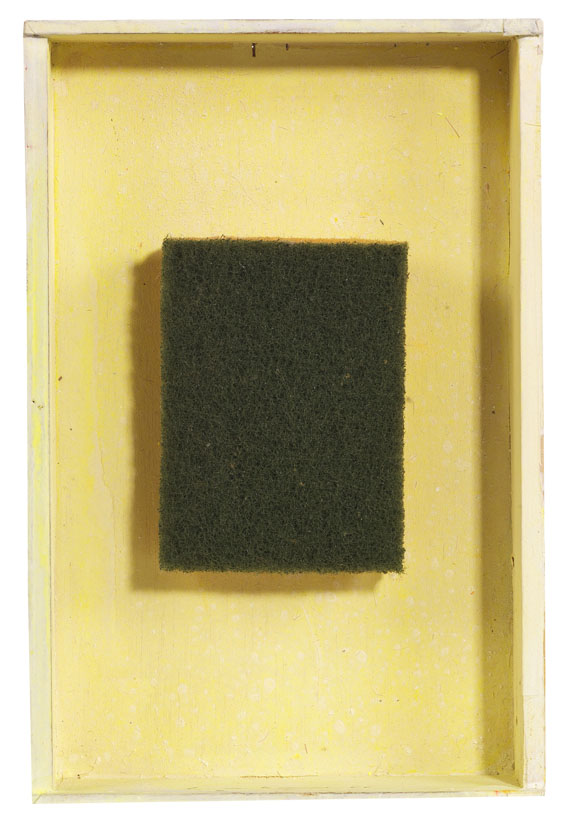 Ohne Titel. 2001.
Object. Cigar box, painted, sponge.
Signed and dated in lower center of cigar box. Verso once more signed and inscribed with a barely legible dedication. 22 x 14.5 x 3.8 cm (8.6 x 5.7 x 1.4 in).
This work from the collection Defet is sold in the internet auction of Ketterer Kunst for the benefit of the Neue Museum - State Museum for Art and Design, Nuremberg. [ST].

PROVENANCE: Collection Defet, Nuremberg.

The work is in good condition.
For information concerning the condition, please view the high resolution image / backside image.