Art (1945-contemporary) > Figurative Painting (70s - contemporary) Thomas Eller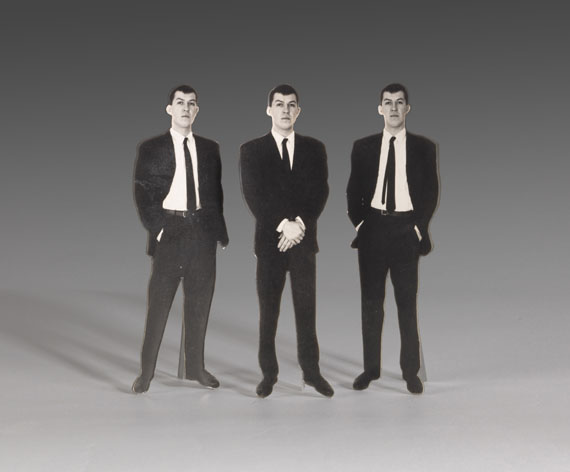 The Elemente-SELBST (Modell). 1993.
Object, 3 parts. Photographs, each laid on aluminum.
Each with inscription "ELLE 0013" on verso. Each ca. 11.5 x 3.6 x 2.8 cm (4.5 x 1.4 x 1.1 in).
This work from the collection Defet is sold in the internet auction of Ketterer Kunst for the benefit of the Neue Museum - State Museum for Art and Design, Nuremberg. [ST].

PROVENANCE: Collection Defet, Nuremberg.

The work is in good condition. Photographs minimally rubbed in places and slightly deatched from aluminum plates in places.
For information concerning the condition, please view the high resolution image / backside image.