Art (1945-contemporary) > Figurative Painting (70s - contemporary) Horst Antes - Biography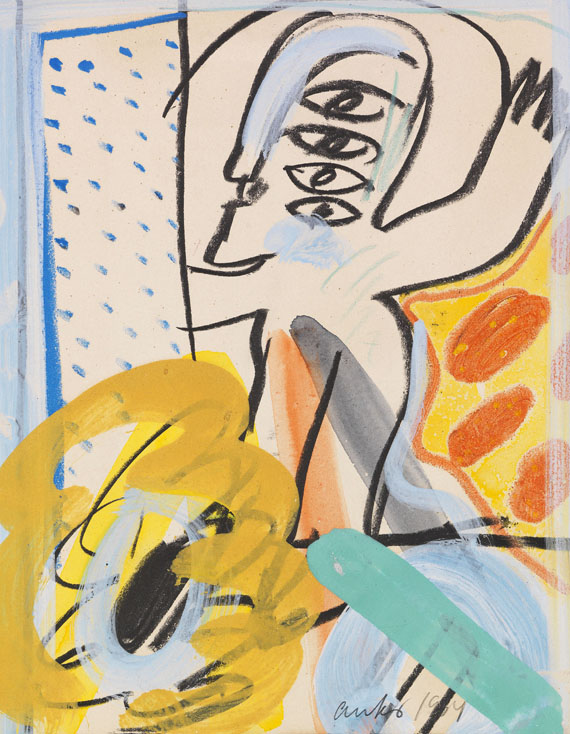 Ohne Titel. 1964.
Oil crayon drawing and gouache.
Lower right signed and dated. On paper. 20.3 x 16 cm (7.9 x 6.2 in), the full sheet.
With great sympathy Horst Antes once described Hansfried Defet as "the man who wanted small pictures".
This work from the collection Defet is sold in the internet auction of Ketterer Kunst for the benefit of the Neue Museum - State Museum for Art and Design, Nuremberg.

PROVENANCE: Collection Defet Nuremberg.

EXHIBITION: Galerie Defet, Nuremberg (with gallery label on rear board of frame)
Raum um Raum. Donation Marianne and Hansfried Defet. 21 September - 20 November 2016, Neues Museum - State Musuem for Art and Design, Nuremberg, p. 100 with color illu. in catalog.

The work is in good condition. Tiny isolated brownish spots.
For information concerning the condition, please view the high resolution image / backside image.