Art (1945-contemporary) > Figurative Painting (70s - contemporary) Peter Angermann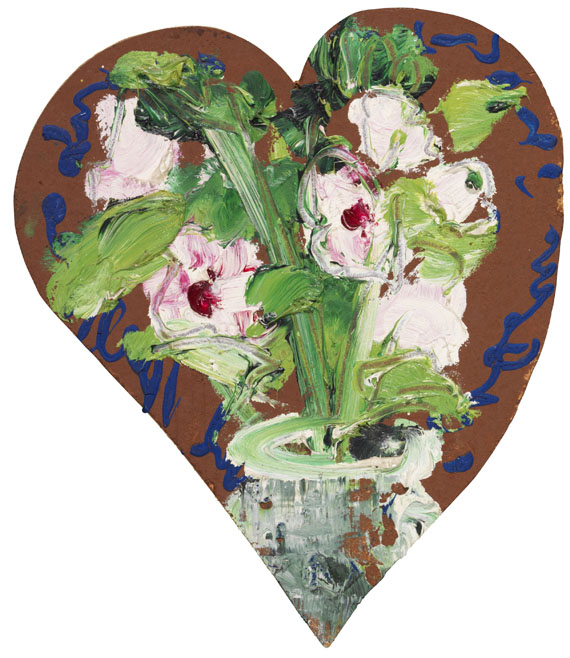 Ohne Titel (Herz). 1990s.
Oil on plywood plate.
25 x 21.6 cm (9.8 x 8.5 in).
This work from the collection Defet is sold in the Ketterer Kunst internet auctions for the benefit of the Neues Museum - State Museum for Art and Design, Nuremberg. [ST].

PROVENANCE: Collection Defet, Nuremberg.

The work is in good condition. With minimal isolated splits from technique and small flaked spots in places of pastose parts. The condition report was compiled in daylight with the help of an ultraviolet light and to the best of knowledge.
For information concerning the condition, please view the high resolution image / backside image.