Art (1900-1945) > Figurative Painting (1900-30s ) Franz Frankl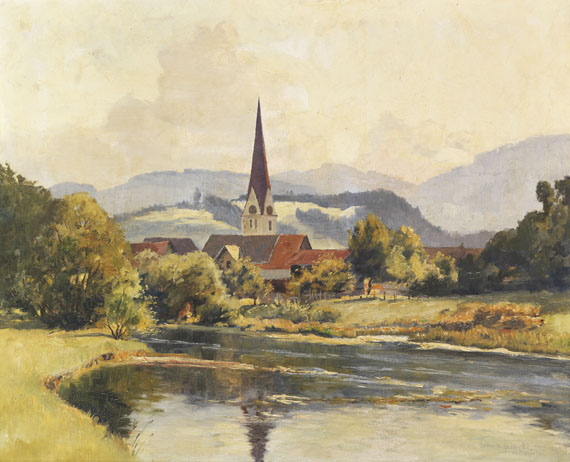 Fischen im Allgäu. Ca 1920 -1930 s.
Oil on canvas.
Lower right signed and inscribed "München" (scratched into wet paint). 65 x 80 cm (25.5 x 31.4 in).
Verso of stretcher with inscription. [CB].

All in all in good condition. Surface dirt and with yellow stains in varnish, predominantly in places of sky. Subtle craquelée in places. Small isolated retouched spots. Edges slightly rubbed from framing.
The condition report was compiled in daylight with the help of an ultraviolet light and to the best of knowledge.
For information concerning the condition, please view the high resolution image / backside image.