Art (1945-contemporary) > Photography Mika Ninagawa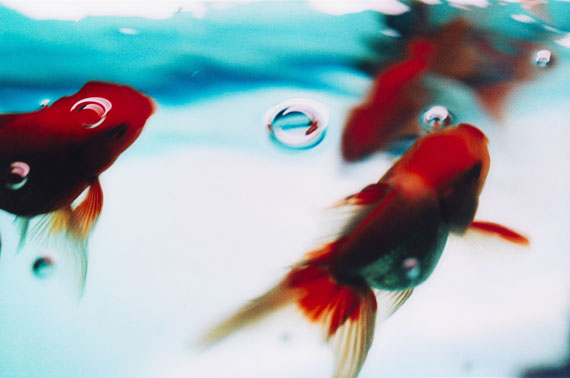 Untitled. 2003.
Color photograph . C-Print, mounted on aluminum in DIASEC.
Signed, dated and numbered on a label on verso. From an edition of 6 copies. 68.7 x 103 cm (27 x 40.5 in).
From the series "Liquid Dreams", for which a photo book of the same name was released in 2003. The series depicts goldfish as a traditional Japanese subject, they are staged as grotesque beings in extreme close-ups, as a shimmering mass or as elegantly floating ethereal beings. [FS].

PROVENANCE: Private collection North Rhine-Westphalia.

LITERATURE: Mika Ninagawa: Liquid Dreams, Treville Editions, Tokyo 2003.

In good condition. Small trace of rubbing to plexiglass near rear goldfish, visble only in sided light.
For information concerning the condition, please view the high resolution image / backside image.