Art (1945-contemporary) > Abstract Art Post-War Gerhard Richter - Biography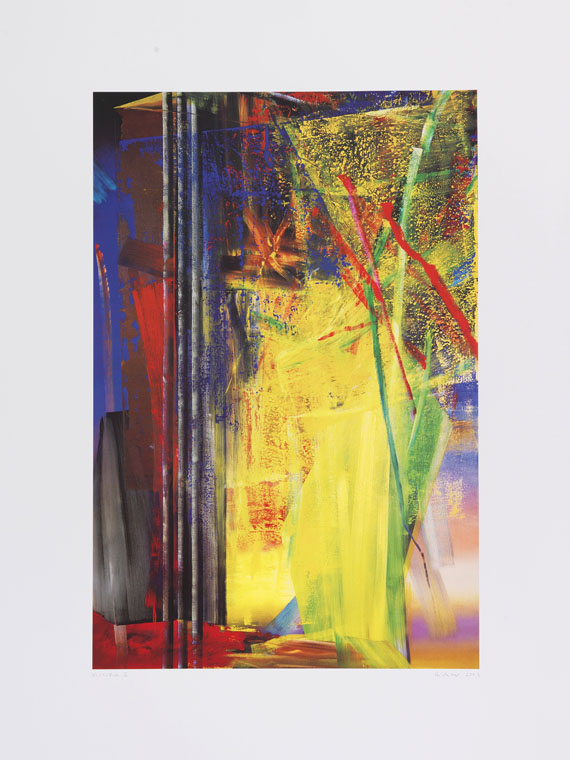 Viktoria II. 1986.
Offset in colors.
Butin (2004) appendix p. 283. Signed, dated "2003" and titled in printing block. On smooth offset board. 60 x 40 cm (23.6 x 15.7 in). Sheet: 80 x 60 cm ( x 23,6 in).
Released by Achenbach Art Edition, Düsseldorf, for the insurance company 'Victoria Versicherung', Düsseldorf, after the original works on display at the Düsseldorf headquarters, which count among his most important works and which he named "Victoria I" and "Victoria II", as a reference to the commissioner. [ST].

In fine and fresh condition.
The condition report was prepared in daylight and to the best of knowledge.
For information concerning the condition, please view the high resolution image / backside image.