Art (1945-contemporary) > Figurative Painting (70s - contemporary) Jirí Kolár - Biography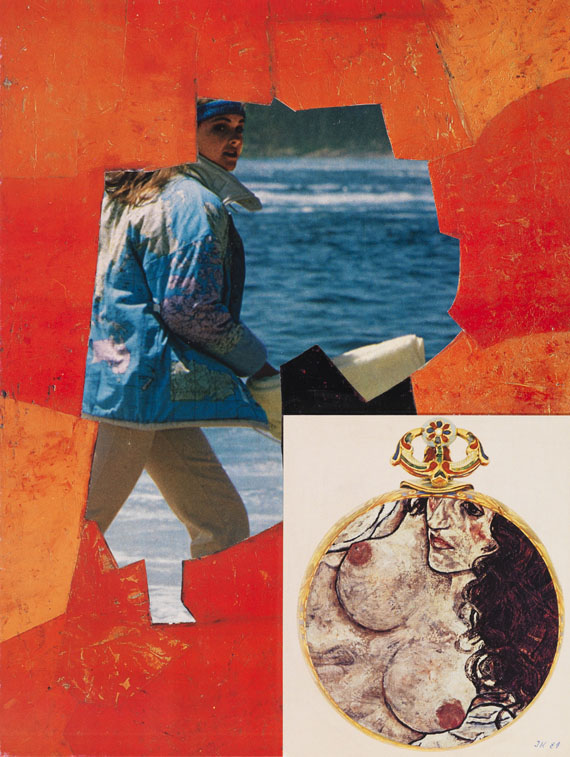 Svet na Zádech (Die Welt auf dem Rücken). 1981.
Collage. Prollage, collaged, color offset and board.
Lower right monogrammed and dated, verso signed, dated and titled. 39.5 x 29.5 cm (15.5 x 11.6 in).
Jirí Kolár knows many variations of the collage combined with color offsets. One of them is the prollage in which the underlying reproduction shows throuh an open section of the upper illustration. In this work the artist collages two superimposed prollages: the one is a young woman wearing the titular anorak showing through a section of a Poliakoff painting and a section of the reproduction of the painting "Liegende Frau" from Egon Schiele (1917, today in the collection Leopold, Vienna) in a decorative frame. [EH].

In good condition.
For information concerning the condition, please view the high resolution image / backside image.