Art (1945-contemporary) > Figurative Painting (70s - contemporary) Rolf Escher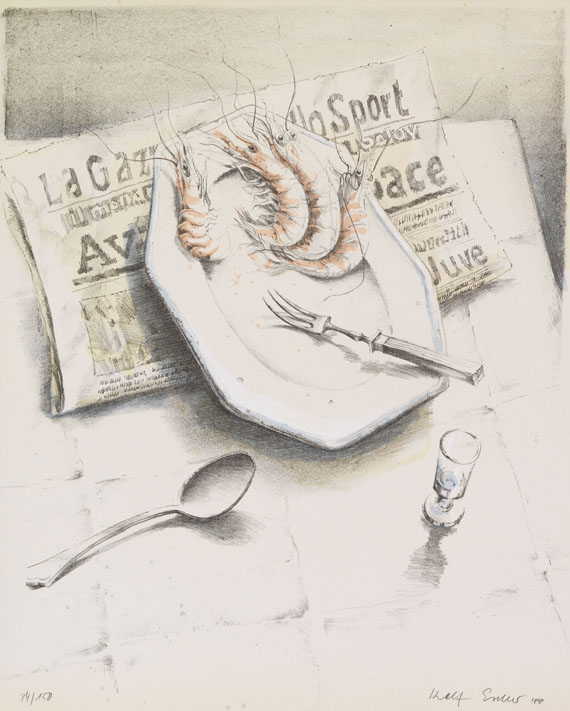 Ohne Titel. 1988.
Lithograph in colors.
Signed, dated and numbered. One of 150 copies. On smooth laid paper. 55 x 44 cm (21.6 x 17.3 in), blattgroß.
Gedruckt von "Quensen-Lithographie" (mit dem Trockenstempel). [ST].

With small discernible handling creases. All in all in good condition.
For information concerning the condition, please view the high resolution image / backside image.