Art (1900-1945) > Figurative Painting (1900-30s ) Lovis Corinth - Biography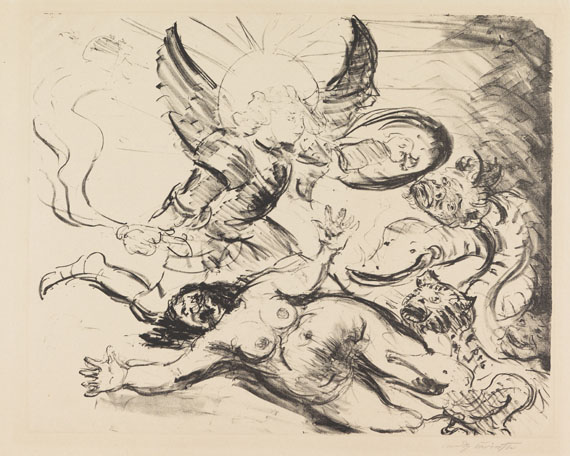 Zwei Blatt aus der Offenbarung des Johannis (Christus und der Tetramorph. Erzengel Michael). 1916.
Lithographs.
Schwarz L 296 II B (of B), L.296 IV B (of B). Each signed, one illegibly inscribed. From an edition of 40 copies. On fine machine-made laid paper. Each ca. 42.4 x 52.3 cm (16.6 x 20.5 in). Sheet up to ca.: 47,2 x 61,8 cm ( x 24,3 in).
Sheet II and IV from the portfolio "Die Offenbarung Johannis", published by Verlag Fritz Gurlitt, Berlin. [BF].

For information concerning the condition, please view the high resolution image / backside image.