Art (1945-contemporary) > ZERO Bernard Aubertin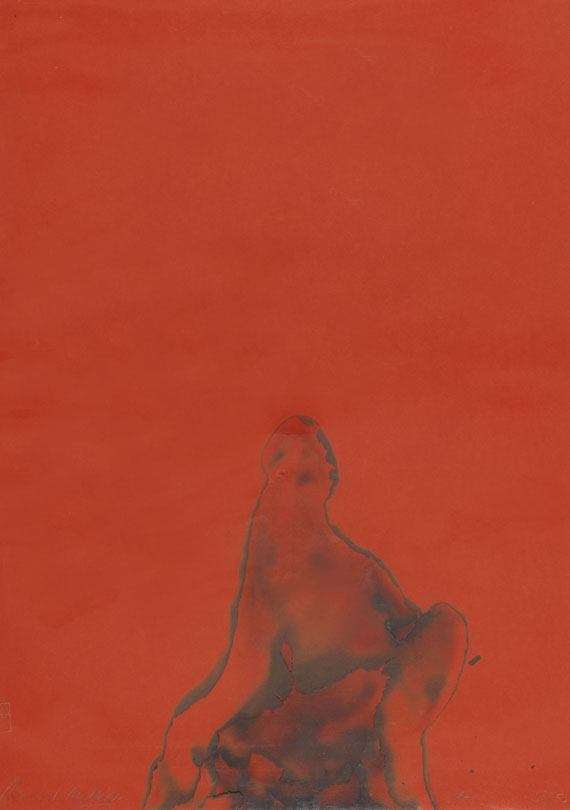 Dessin de Feu. 1971.
Multiple. Fire traces on 5 red folded double sheets (interleaved).
Outer double sheet signed, dated and numbered. The other double sheets monogrammed. One of 50 copies. 59 x 41.8 cm (23.2 x 16.4 in), size of sheet.
The double sheets are interleaved like an unbound booklet, the treatment with the fire is visible in some spots. Owed to the aspect of coincidence in the process of creation the work has a unique character [EH/AP].
Multiple with unique character.

The work is in an overall good condition. With detached spots and splits in margins of lower part of sheet, caused by the process of burning. In good condition.
For information concerning the condition, please view the high resolution image / backside image.