till 1900 > Old Master Prints Harmensz. Rembrandt van Rijn - Biography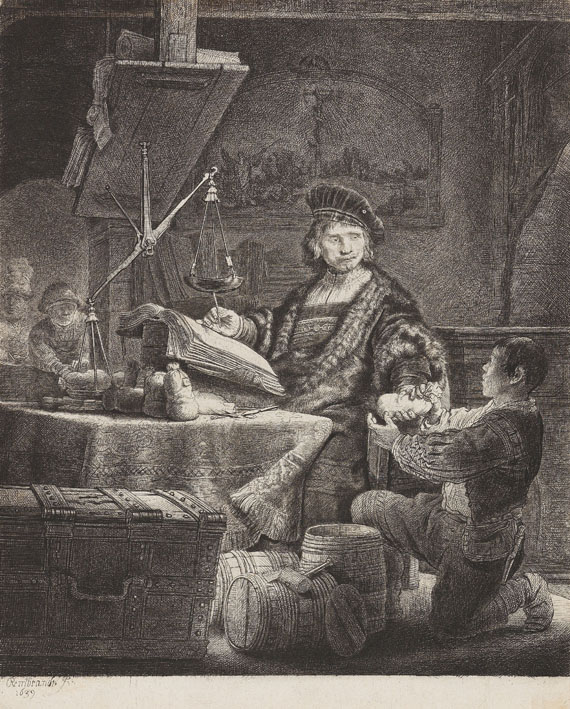 Jan Uytenbogaert, genannt der Goldwäger. 1639.
Etching with drypoint.
Bartsch 281 (copy 1). The New Hollstein 172 III (of III). Signed and dated in plate. Excellent, clear and precise impression from the original plate that was worked over by Captain William Baillie (1723-1810) in the late 18th century. On wove paper, laminated on thin board, image trimmed at three sides. 25 x 20.2 cm (9.8 x 7.9 in) , size of sheet.
Verso of rear of frame with a laminated hand-written note from Dr. Jakob Rosenberg, custodian at the Kupferstichkabinett Berlin, from 18 April, 1923. [CB].

Paper slightly browned, a bit more obvious in upper left. Upper edge with horizontal split, almost all zhe way through upper edge, with small isolated splits in other edge. Corners slightly rubbed. Lower margin with minimal squeezing caused by lamination. Else in good condition.
For information concerning the condition, please view the high resolution image / backside image.