till 1900 > Old Master Paintings Herman Naiwincx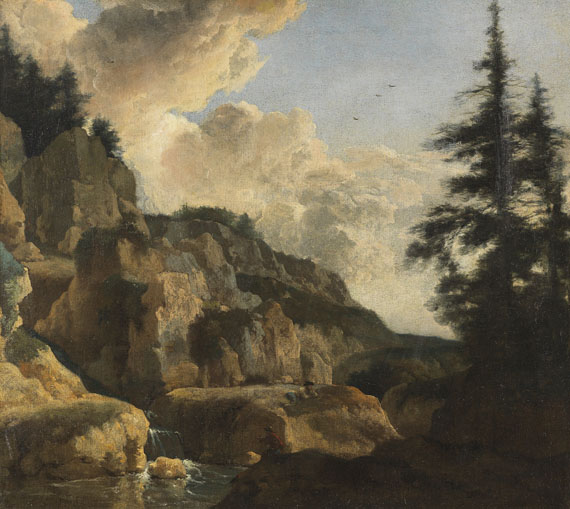 Zugeschrieben - Der Angler. Ca. 1650 /60 s.
Oil on canvas.
53 x 60 cm (20.8 x 23.6 in).
Verso of stretcher with remains of old labels and seal, on relined canvas with customs stamp (?). [CB].

We are grateful to Ellis Dullaart, RKD - Nederlands Instituut voor Kunstgeschiedenis, The Hague, for her expert advice. The painting is registered in the data bank RKDimages under the number 244454.

PROVENANCE: Lempertz, Cologne, auction 600, 21 - 23 May, 1984, lot 70 (with black and white illu. plate 17).
Private collection Southern Germany.

Relined. Subtle craquelée. Slight surface dirt. Numerous, however, just tiny retouchings. Edges slightly rubbed due to framing. All in all in good condition.
For information concerning the condition, please view the high resolution image / backside image.