Art (1900-1945) > Expressionism Otto Mueller - Biography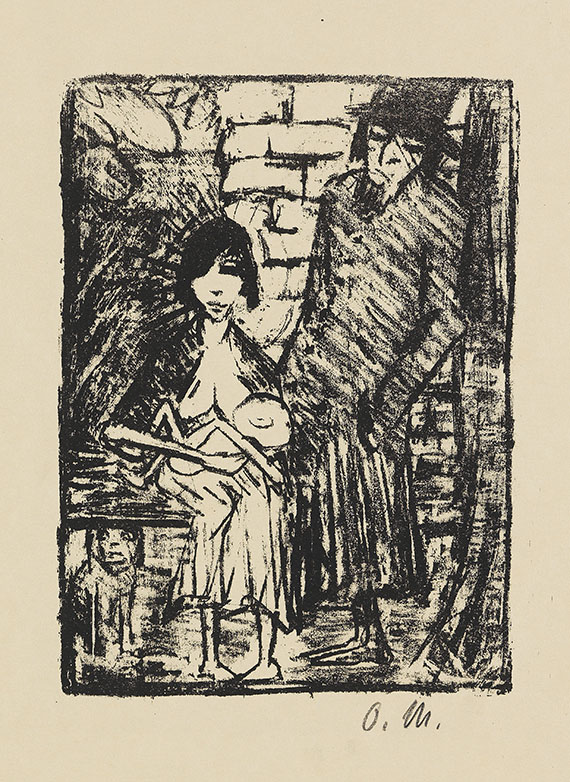 Polnische Familie. 1920-1921.
Lithograph.
Karsch 114 II c (of II c). Söhn HDO 72709-6. Monogrammed. One of 100 unnumbered and monogrammed copies. On creme copper plate printing paper. 26 x 18.8 cm (10.2 x 7.4 in). Sheet: 39 x 25,1 cm ( x 9,9 in).
Released by Gustav Kiepenheuer Verlag, Weimar. Published by Paul Westheim for 'Die Schaffenden', 3rd year, 1st portfolio, 1921 (without blindstamp). [JS].

In good condition. Verso of upper corner rubbed, slightly pushing through to recto and with slight squeetzemark in right. Discernibly browned, margin minimally rubbed in places. Edges trimmed.
For information concerning the condition, please view the high resolution image / backside image.