Art (1945-contemporary) > Abstract Art Post-War Arthur Aeschbacher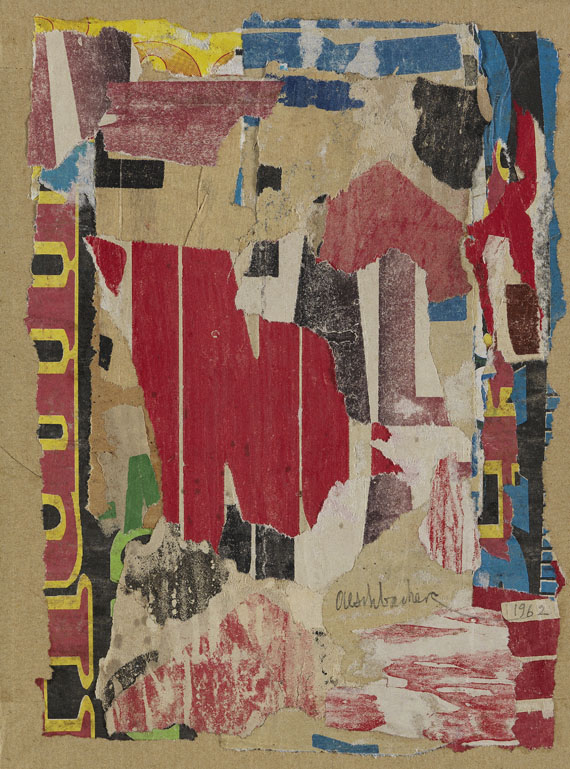 Pleins rouge vide papier. 1962.
Collage on packing paper, laid on board.
Signed and dated lower right. Titled verso. 31.2 x 23 cm (12.2 x 9 in).
Characteristic collage by Aeschbacher, made of torn poster shreds, a so-called "Décollage". [CB].

In good condition. With few small stains.
For information concerning the condition, please view the high resolution image / backside image.