Art (1945-contemporary) > Concrete Art Lothar Quinte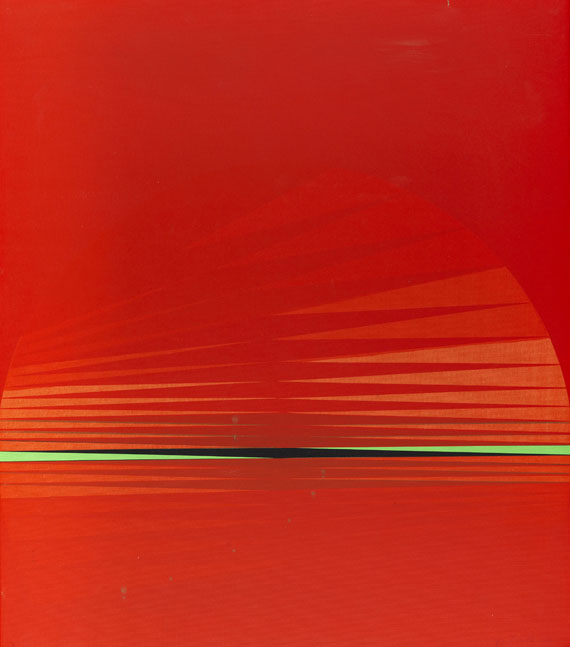 Ohne Titel. 1966.
Silkscreen on canvas.
67 x 58 cm (26.3 x 22.8 in). [SM].

Good overall impression. Small stains in center and bottom. Upper right with a small canvas blemish. Margins minimally rubbed. The condition report was compiled in daylight with the help of an ultraviolet light and to the best of knowledge.
For information concerning the condition, please view the high resolution image / backside image.