Art (1945-contemporary) > Informal Georges Noël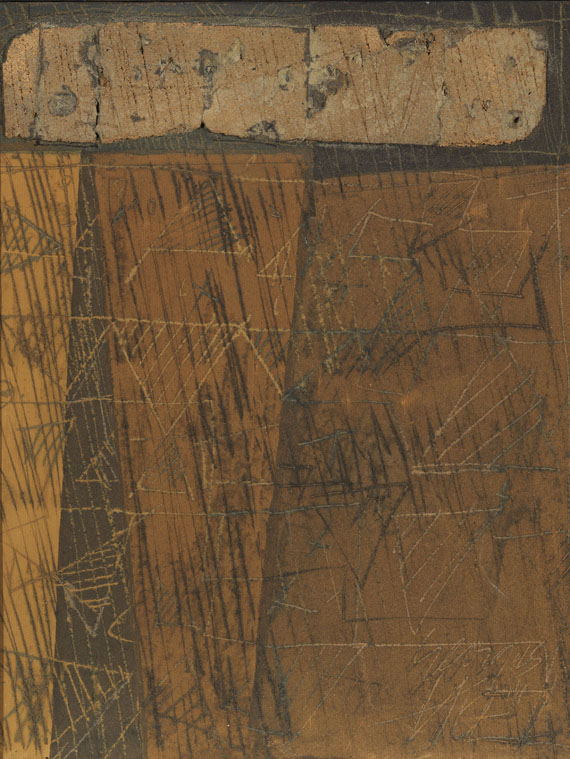 Petite effigie palimpseste -2-. 1965.
Mixed media. Polyvinyl acetate, sand, pigment, cork on canvas.
65 x 50.2 cm (25.5 x 19.7 in). [CH].

In good condition. Edges slightly rubbed amd with minimal color loss. The condition report was compiled in daylight with the help of an ultraviolet light and to the best of knowledge.
For information concerning the condition, please view the high resolution image / backside image.