Art (1945-contemporary) > Figurative Painting (70s - contemporary) Markus Lüpertz - Biography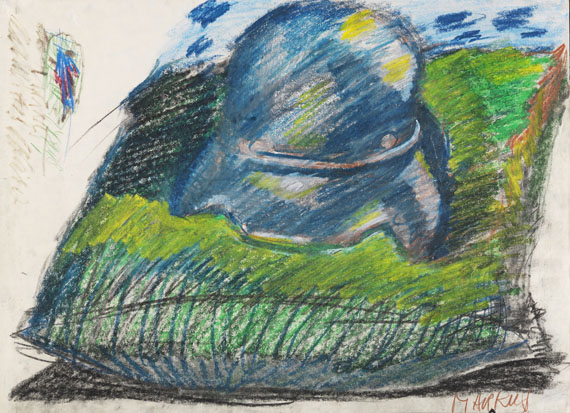 ---
Stahlhelm. Um 1970.
Colored chalk.
Bottom right signed, upper left with an illegible inscription. On paper, left edge perforated. 48.7 x 67 cm (19.1 x 26.3 in), almost the full sheet.
[CE].

PROVENANCE: Private collection Hesse.

In good condition. Slightly wrinkled in places and with blemished margins, presumably from making. [CE]
For information concerning the condition, please view the high resolution image / backside image.