Art (1945-contemporary) > Informal Jean Fautrier - Biography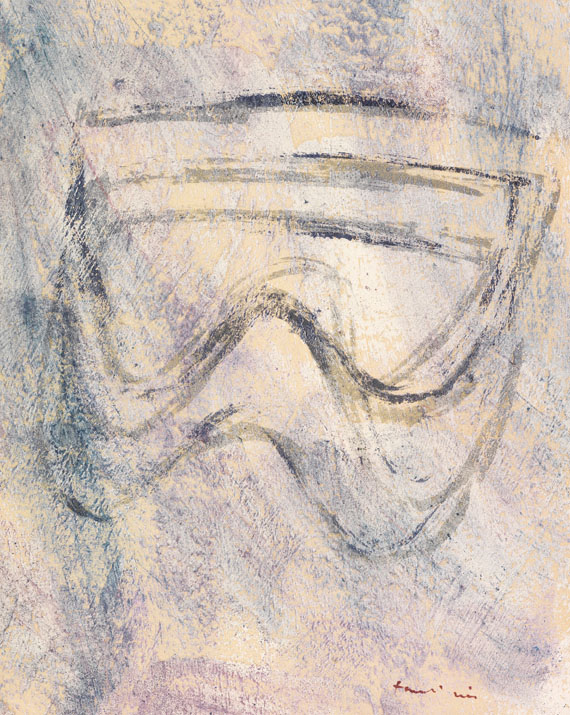 Paroles à propos des nus de Fautrier / Annabelle nu (2 Bll.). 1956 /57.
2 Lithograph in colors over casein.
(1) Mason [OM] 14. (1) Signed in the stone. (2) With stamped signature and verso typographically dated, titled and inscribed with the technique "Lithographie de Fautrier". (1) One of 43 copies on wove paper. On firm wove paper. Up to: 30.5 x 24.3 cm (12 x 9.5 in) , the full sheet.
(1) hand-printed by the artist in Chatenay as addition to the publication "Paroles à propos des nus de Fautrier", released by Galerie Rive Droite, Paris 1956, which is included in this lot. [CH].

PROVENANCE: Private collection Rhineland.

In good condition.
For information concerning the condition, please view the high resolution image / backside image.