till 1900 > Romanticism A. Stone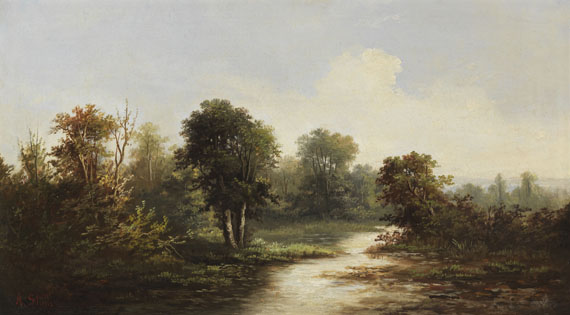 Flusslandschaft. 1880 2nd half of 19th century.
Oil on panel.
Signed in lower left. 25.4 x 45.4 cm (10 x 17.8 in).

PROVENANCE: Private collection North Rhine-Westphalia.

Harmonious-natural landsape composition in oil on panel. Subtle craquelé. Small overpainted spots, predominantly in upper right of sky. Edgs slightly rubbed from framing. In good condition.
The condition report was compiled in daylight with the help of an ultraviolet light and to the best of knowledge.
For information concerning the condition, please view the high resolution image / backside image.