Art (1900-1945) > School of Munich Ludwig von Zumbusch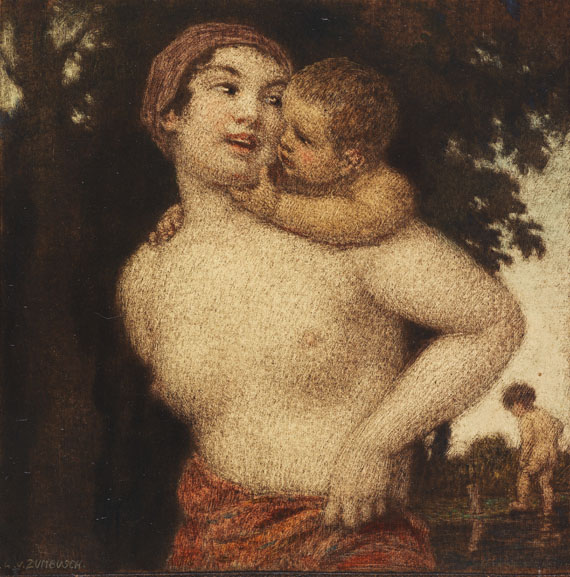 Mutter mit Kindern am Teich. Wohl um 1900.
Oil on paper , lamimanted on panel.
Signed in lower left. 24.4 x 24.3 cm (9.6 x 9.5 in).

PROVENANCE: Private collection Southern Germany.

Fine oil paitning on paper, laminated on panel. Small retouched spot to the woman's dress and with a small retouched scratch in left margin. Upper two corners each with a pinhead-sized hole, presumably originating from making. Bordered with dark paper tape all the way round (affecting image by ca. 0.4 cm, from making). Paper tape with faint traces of rubbing from making. In good condition.
The condition report was compiled in daylight with the help of an ultraviolet light and to the best of knowledge.
For information concerning the condition, please view the high resolution image / backside image.