Art (1945-contemporary) > Abstract Art Post-War Alf Lechner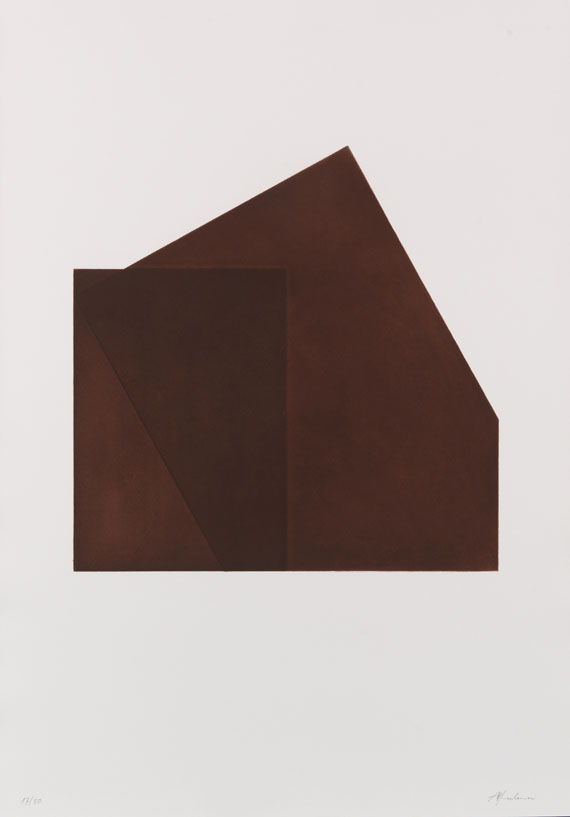 Fläche - Raum. 2000 2000.
Portfolio with 6 sheets Etching and aquatint in red-brown. With imprint.
Each signed and numbered, additionally numbered in imprint. Monogrammd and numbered on original protective board. From an edition of 50 copies. On Römerturm laid paper. Up to: 100 x 69.8 cm (39.3 x 27.4 in) , each size of sheet.
Published by the Alf-Lechner Foundation on occasion of the opening of the Alf-Lechner-Museum in Ingolstadt on February 20, 2000. Printed by Max Dunkes, Munich. With original protective board. [CH].

In good condition. One sheet with minimally ssqueezed corners. One sheet with a negligible trace of rubbing.
For information concerning the condition, please view the high resolution image / backside image.