Art (1945-contemporary) > Figurative Painting (40s-60s ) Eduard Bargheer - Biography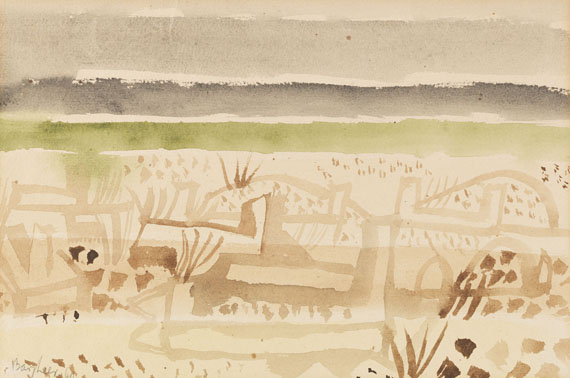 Arabergräber. 1960.
Watercolor.
21.5 x 32 cm (8.4 x 12.5 in).

Good over all condition. Papier slightly browned, with faint trace of sunning and some foxing. Faint handling creases, upper left two light creasemarks. Edges somewhat irregular.
For the works condition please see the high-definition images with zoom function.
For information concerning the condition, please view the high resolution image / backside image.