Art (1900-1945) > Surrealism Salvador Dalí - Biography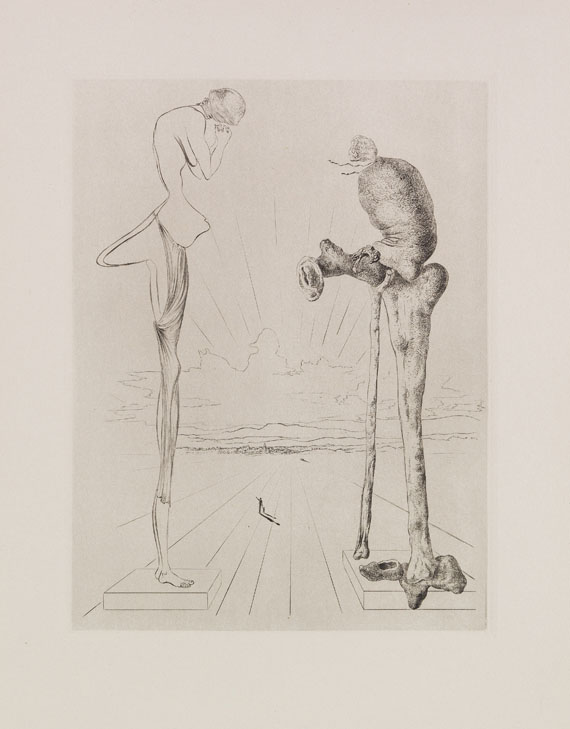 Aus: Les Chants de Maldoror. 1934.
Drypoint over heliography.
Field 34-2. Michler/Löpsinger 30 b (of b). One of 60 copies on this type of paper. On wove paper. 22.2 x 17 cm (8.7 x 6.6 in). Sheet: 32,8 x 25,2 cm ( x 9,9 in).
Sheet 20 from the book of the same name with the text by Lautréamont, published by Skire/Graphik Europa Anstalt Lacourière.
Sheet from the book edition without remarque. [CH].

In good condition. Upper right margin with a minimal squeezemark.
For information concerning the condition, please view the high resolution image / backside image.