Art (1945-contemporary) > Figurative Painting (70s - contemporary) Harald Duwe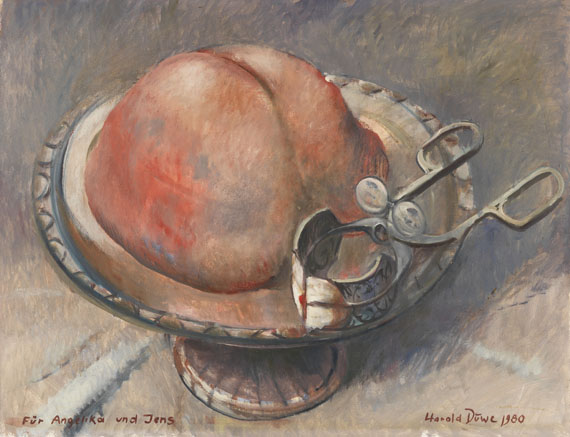 Stillleben mit Geburtszange. 1980.
Oil on fibreboard.
50 x 65 cm (19.6 x 25.5 in).

In good condition. Slightly soiled surface. Corners slightly scuffed, edges with minor rubbing from framing. The condition report was compiled in daylight with the help of an ultraviolet light and to the best of knowledge.
For the works condition please see the high-definition images with zoom function.
For information concerning the condition, please view the high resolution image / backside image.