Art (1945-contemporary) > Figurative Painting (70s - contemporary) Franz Weidinger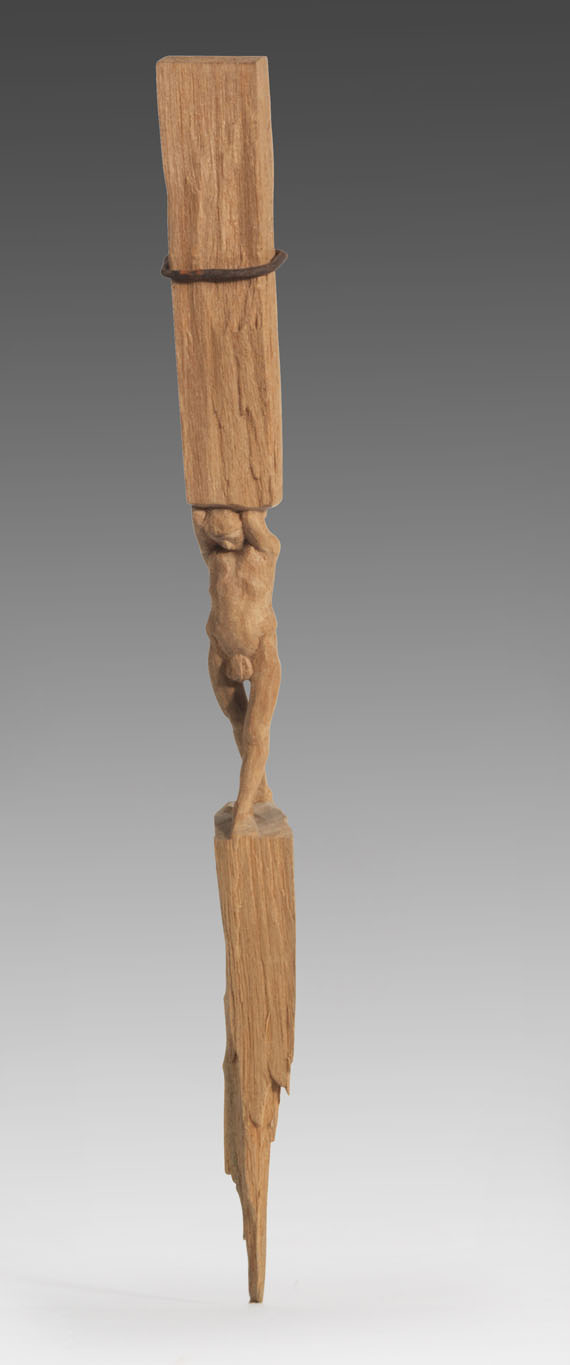 Ohne Titel (Figurenstab). 1996.
Sculpture of carved walnut.
Monogrammed and dated. 24 x 2.2 x 0.7 cm (9.4 x 0.8 x 0.2 in).
This work from the collection Defet is sold in the Ketterer Kunst internet auctions for the benefit of the Neues Museum - State Museum for Art and Design, Nuremberg. [FS].

PROVENANCE: Collection Defet, Nuremberg.

Fine wood carving, in good condition.
For information concerning the condition, please view the high resolution image / backside image.