Art (1945-contemporary) > Figurative Painting (70s - contemporary) Verena Waffek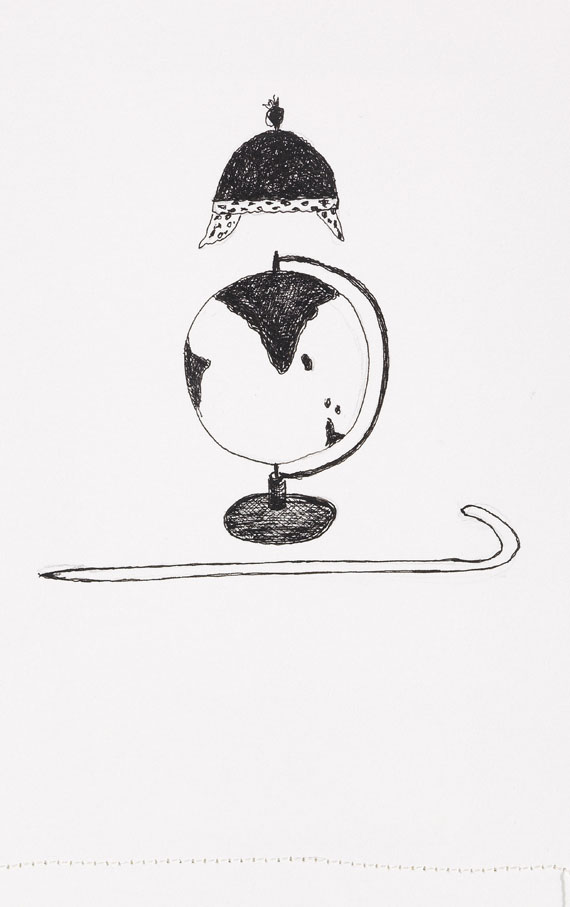 Ohne Titel. 2006.
Pen and India ink over pencil with thread seam on firm wove paper.
17.3 x 11 cm (6.8 x 4.3 in), size of sheet.
To the Nuremberg artist Verena Waffek the ornament is not end in itself but expression of her perspective and mode of operation. Patience, concentration and great attentivenes to the motif. Her installations and drawings are characterized by a deep lyricism.
This work from the collection Defet is sold in the Ketterer Kunst internet auctions for the benefit of the Neues Museum - State Museum for Art and Design, Nuremberg. [FS].

PROVENANCE: Collection Defet, Nuremberg.

Harmonious composition, in good condition. The sheet without blemishes.
For information concerning the condition, please view the high resolution image / backside image.