Art (1945-contemporary) > Figurative Painting (70s - contemporary) Horst Antes - Biography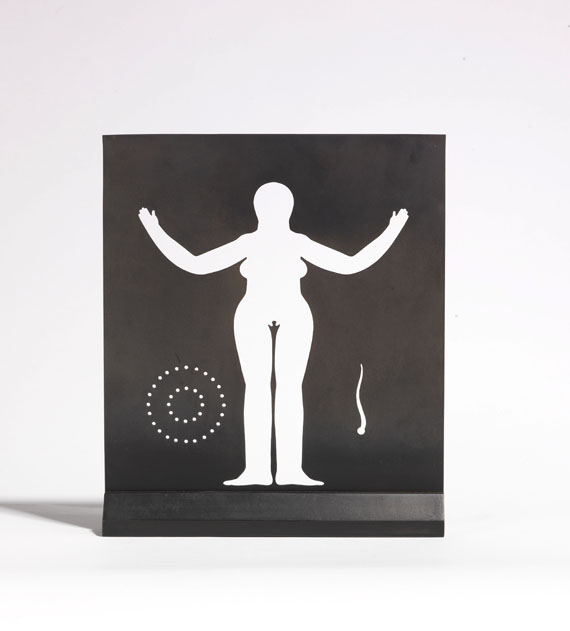 Donnina (Weibliche Figur). 1977 /78.
Iron.
With scratched signatue "horst", dedictaion and date "1979" on base. Presumably aside from the edition of 75 copies. 29.3 x 25 x 4 cm (11.5 x 9.8 x 1.5 in).
[CB].

In good condition. Surface slightly stained and with faint isolated rubbings.
For information concerning the condition, please view the high resolution image / backside image.