Art (1945-contemporary) > Figurative Painting (70s - contemporary) Georg Baselitz - Biography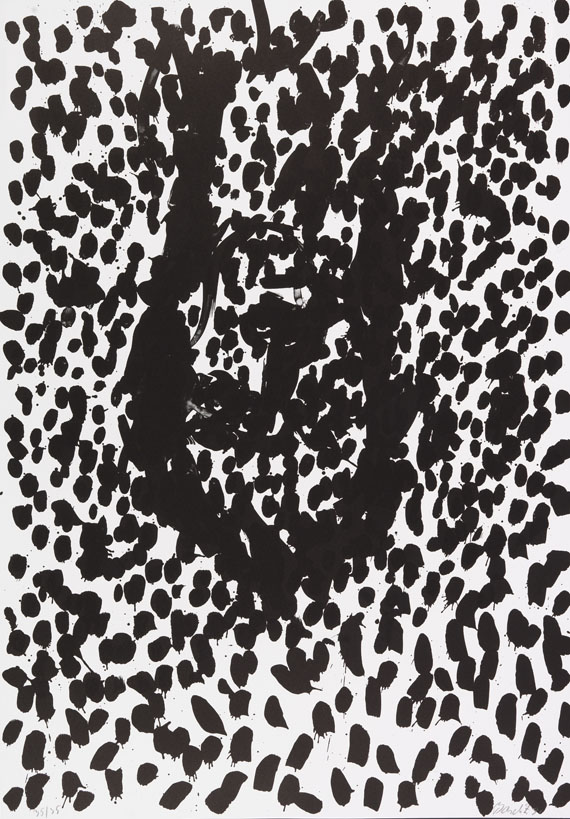 Ohne Titel. 1990.
Offset lithograph.
Signed, dated and numbered. From an edition of 35 copies. On firm paper. 100 x 70 cm (39.3 x 27.5 in), almost the full sheet.
One of 21 sheets from the portfolio "Suite `45". Published by Achenbach Art Edition, Düsseldorf 1990. [JS].

In fine and clean condition. With mounting remains on verso of upper side edges. slightly pushing through to recto. [JS]
For information concerning the condition, please view the high resolution image / backside image.