Art (1900-1945) > Informal Fritz Winter - Biography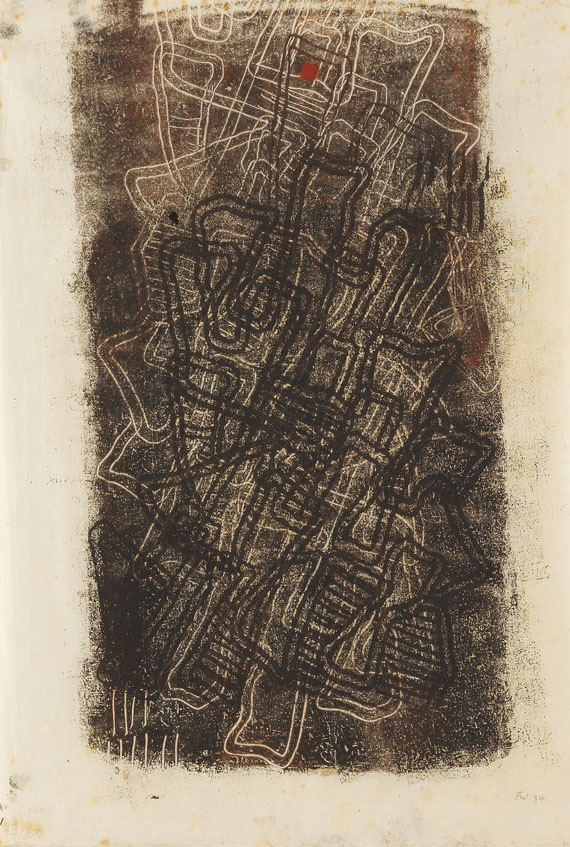 Geflecht. 1934.
Monotype . Oil paint, partly scratched.
Lower right monogramme and dated. Lower left with inscription "73/50". On delicate Japon. 61.2 x 43.3 cm (24 x 17 in) , size of sheet.

With a written expertise issued by Dr. Gabriele Lohberg, Trier, from 31st January 2014.

Good overall impression. Unevenly discolored and with brownish stains, predominantly in margins, with slight creasemarks and traces of rubbing as well as traces of thumbing from printing. Firmly mounted on verso of upper corners.
For information concerning the condition, please view the high resolution image / backside image.