Art (1945-contemporary) > Concrete Art Richard Paul Lohse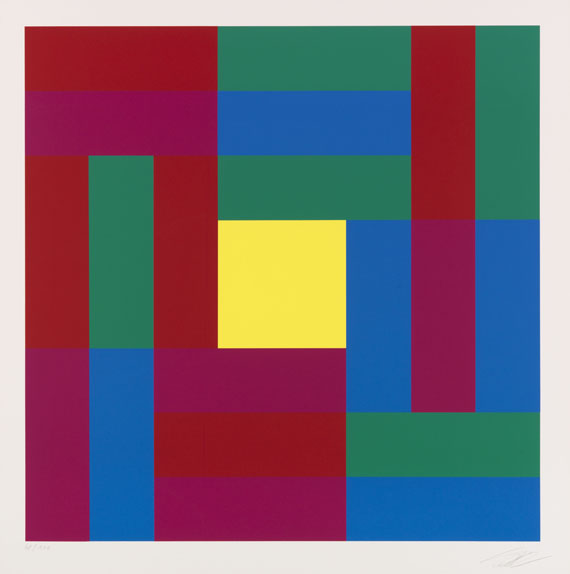 Vier gleiche Gruppen mit quadratischem Zentrum und: Fünfzehn systematische vertikale Farbreihen in keilförmiger Ordnung. 1973.
2 sheets Silkscreen in colors.
Each signed and dated. Each from an edition of 100 copies. On firm white board. 61.2 x 61.2 cm (24 x 24 in). Sheet: 69,5 x 69,5 cm ( x 27,3 in).
In black cloth portfolio.

Portfolio rubbed and with traces of use. The two color silkscreens show isolated discernibly rubbed spots. Sheets without scuffmarks or the like. In good condition and with bright colors.
For information concerning the condition, please view the high resolution image / backside image.