Art (1900-1945) > Figurative Painting (1900-30s ) Lovis Corinth - Biography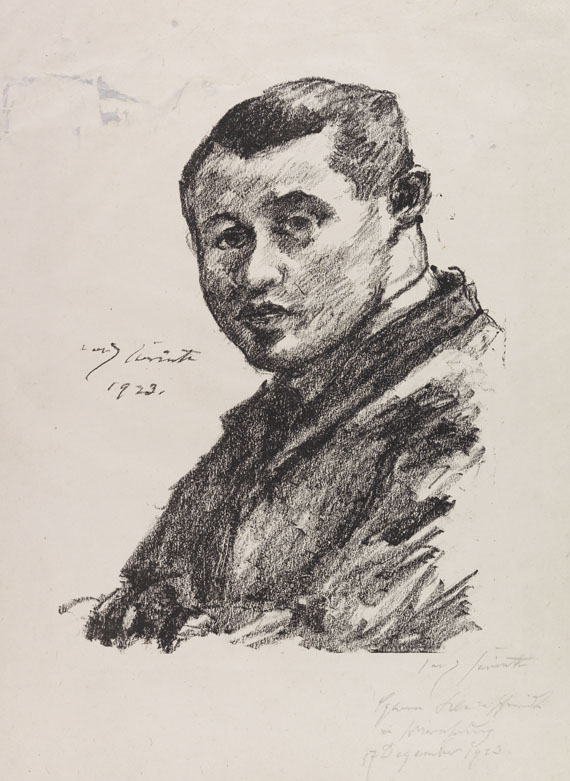 Marczinsky. 1923.
Lithograph.
Müller 691. Signed, dated and dedicated, as well as signed and dated in the stone. Lower margin with inscription "Privatdruck". Presumbaly from an edition of 25-30 copies. On thin Japon. 48.5 x 36 cm (19 x 14.1 in). Sheet: 71 x 52,7 cm ( x 20,7 in).
[CB].

Paper slightly discolored. Edges with small skilfully restored paper blemishes. Upper left with restored split and mended paper loss. Corners with old mountng remains. Slight handling creases and creasesmarks. Else in good condition.
For information concerning the condition, please view the high resolution image / backside image.