Art (1900-1945) > New Objectivity Walter Schulz-Matan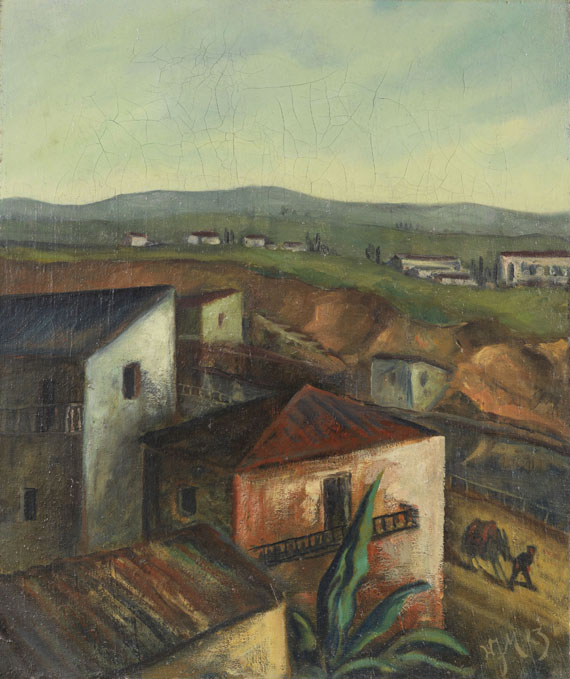 Umbrische Landschaft. 1923.
Oil on canvas, .
Behrens 39. Lower right monogrammed and dated. Verso signed and inscribed with the work number "22". Stretcher with artist's studio label, there once more signed, dated, titled, as well as inscribed with the work number "22" and the artist's address. Addtionally inscribed on stretcher "Umbrien". 48.5 x 40.5 cm (19 x 15.9 in). [SM].

Fint craquelée in places of sky. Somewhat edgeworn, else in good condition.
For information concerning the condition, please view the high resolution image / backside image.