Art (1945-contemporary) > Abstract Art Post-War Shusaku Arakawa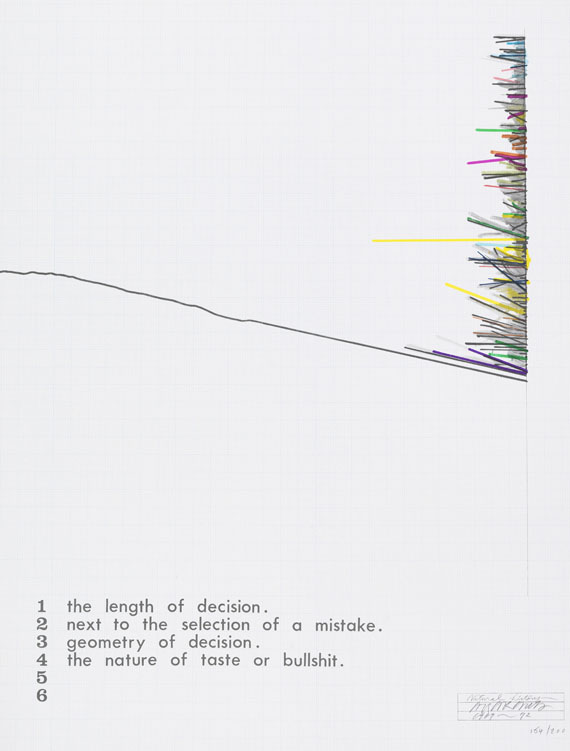 Natural history. 1971.
Silkscreen in colors.
Signed, dated and numbered. Titled and typographically inscribed in setting copy. On thin board. 65 x 50 cm (25.5 x 19.6 in) , the full sheet.
Printed by Albin Uldry, Hinterkappelen/Bern.
Sheet 3 from "Graphikmappe des Schweizerischen Kunstvereins", 1975. [CB].

In good condition.
For information concerning the condition, please view the high resolution image / backside image.