Art (1900-1945) > 19th Century Karl Adam Heinisch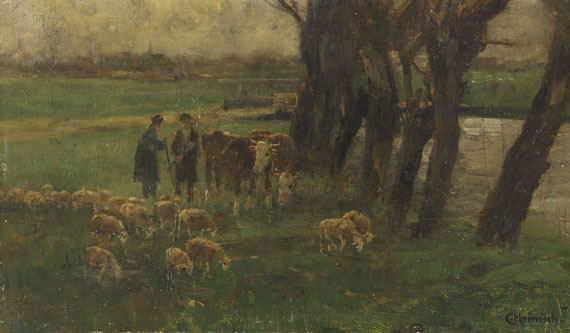 Hirten am Bachlauf. Um 1900.
Oil on canvas, laminated on board.
Lower right signed. 18.5 x 31.5 cm (7.2 x 12.4 in).
[CB].

Slightly soiled and rubbed surface. Minimal early drycrack craquelée in places. Slight isolated squeezemarks caused by lamination. Edges rubbed due to framing. Else in good condition.
For information concerning the condition, please view the high resolution image / backside image.