till 1900 > 19th Century Friedrich Voltz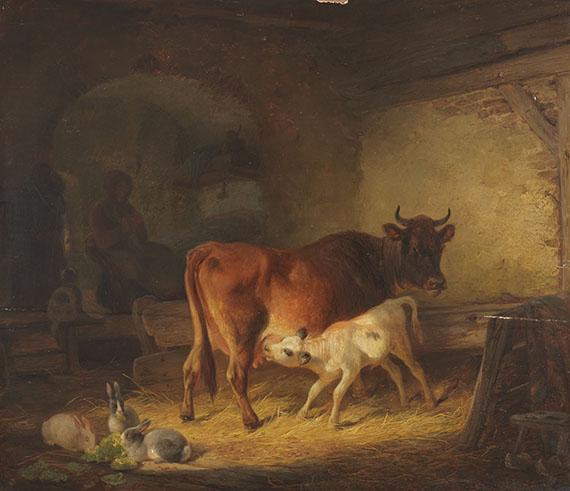 Stallinterieur mit Kuh, Kälbchen und Kaninchen, im Hintergrund strickende Bäuerin mit Katze. Ca. 1840-1850s.
Oil on panel, cradled.
Lower right barely legibly signed. 31 x 35.5 cm (12.2 x 13.9 in). [CB].

Slight surface dirt. Small retouched spots. Horizontal seam crack, entirely retouched. Right edge with small chip in wood. Upper center witgh small chippings to wood and paint. Edges with small splits, defective spots and blemishes. Else in good condition.
For information concerning the condition, please view the high resolution image / backside image.