Art (1900-1945) > Figurative Painting (1900-30s ) Otto Pankok - Biography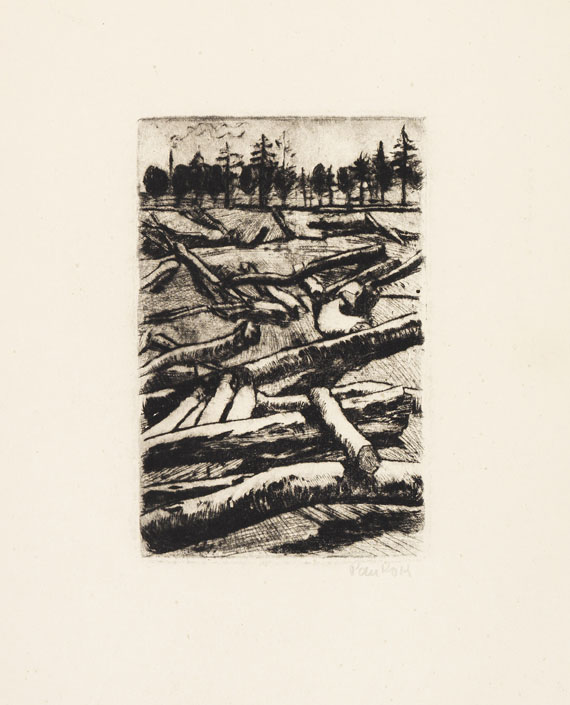 Vertrocknete Blumen/Gefällter Wald 13/Gefällter Wald 31 (Sträflinge). 1917.
3 Drypoints.
Zimmermann/Jäger WR 75, 129 and 147. Each signed. Each one of a few known copies. On firm wove paper. Up to 14.2 x 20.2 cm (5.5 x 7.9 in). Sheet: up to 25 x 33,8 cm ( x 13,3 in).
[BF].

Good overall impression. With minimal isolated foxmarks and brownish spots. Corners scuffed in places, margins with few minmal creasemarks and slightly soiled and discolored. One sheet with pressure mark from outer plate edge in margin.
For information concerning the condition, please view the high resolution image / backside image.