Art (1900-1945) > Figurative Painting (1900-30s ) Oskar Kokoschka - Biography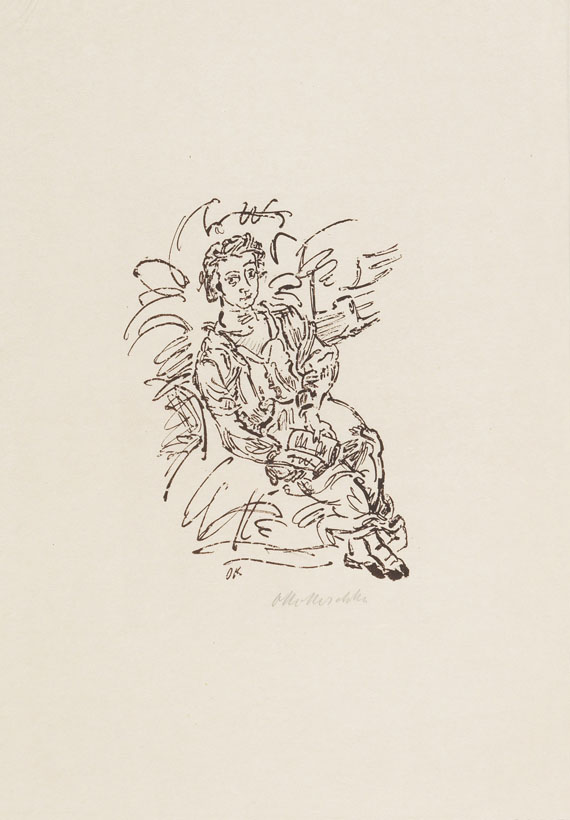 Sitzende Frau mit Buch auf dem Schoß. 1916.
Feather-Lithograph in dark brown.
Wingler/ Welz 75. Signed, monogrammed in the stone. On Japon. 17.6 x 13.5 cm (6.9 x 5.3 in). Sheet: 40 x 28 cm ( x 11 in).
Attached: "Das Konzert V (Deborah)", 1920, heliotype (cf. Wingler/ Welz 144). [CB].

Firmly mounted on backing board in upper corners, with some small squeezemarks. Faint creasemrks and slight handling creases. Isolated tiny brownish spots. All in all in good condition.
For information concerning the condition, please view the high resolution image / backside image.