Art (1900-1945) > Expressionism Konvolut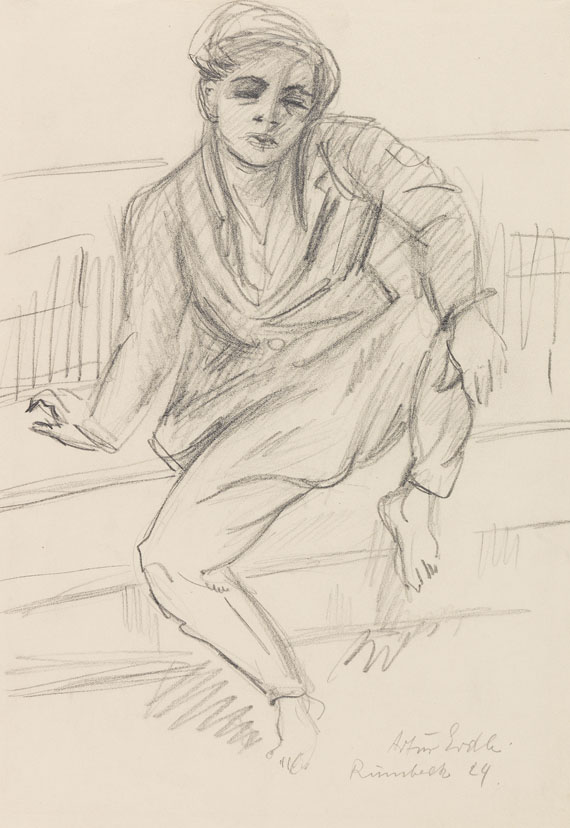 4 Bll.: Liegender Akt. Weiblicher Kopf. Sitzender Junge. Junge mit Streichinstrument. 1923/32.
India Ink, charcoal, pencil and etching.
All signed, three dated. Each on wove paper, one firmly mounted. Up to 57.8 x 42.1 cm (22.7 x 16.5 in).
Conatins: Artur Erdle (2), Bruckmann, Ferdinand Carl Cürten. [EL].

For information concerning the condition, please view the high resolution image / backside image.