Art (1945-contemporary) > Figurative Painting (70s - contemporary) Stephan Balkenhol - Biography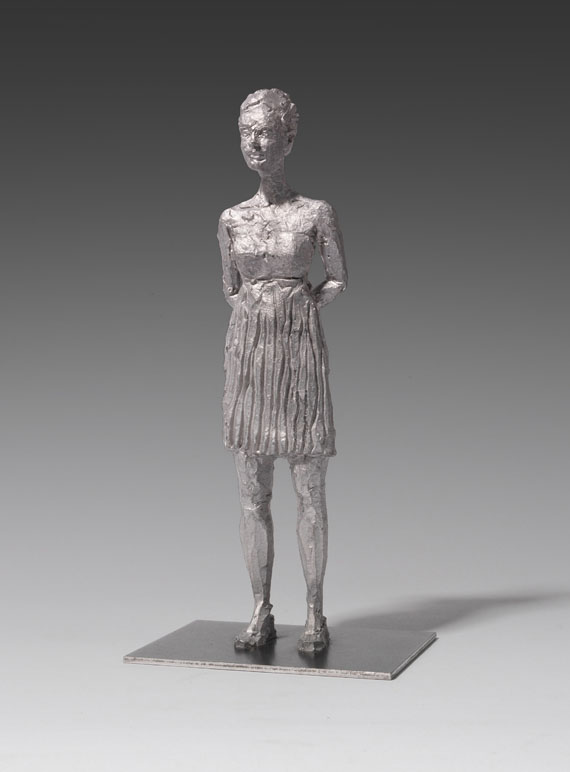 Ohne Titel. 2008.
Multiple. Antimony hard lead cast, mounted on base plate.
Griffelkunst edition register E 438. With artist's name, date, number "1115" and inscription "Griffelkunst" on base. One of at least 1115 copies. 31.5 x 15 x 10 cm (12.4 x 5.9 x 3.9 in).
Published by Griffelkunst-Vereinigung Hamburg e.V. 2008. [JS].

In good condition. [JS]
For information concerning the condition, please view the high resolution image / backside image.