Art (1900-1945) > 19th Century Wilhelm Kuhnert - Biography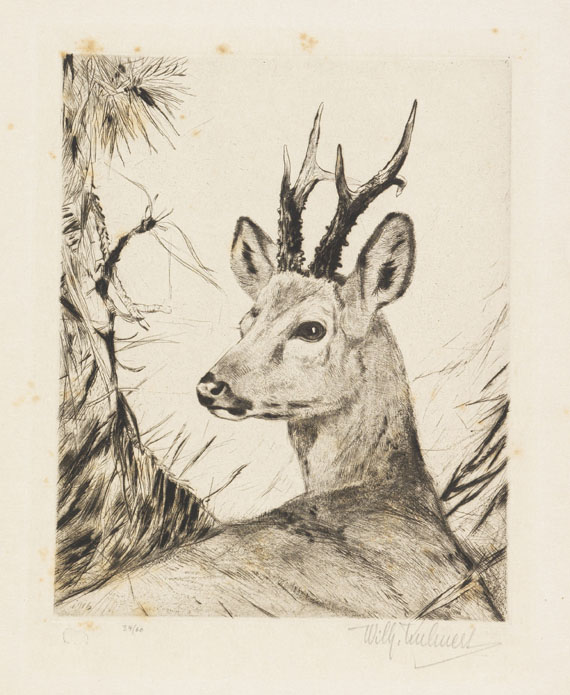 Rehbock. 1916.
Drypoint.
Hirzel 51. Signed and numbered and with artist's stamp. Dated in the plate. From an edition of 60 copies. On firm Japon. 19.8 x 15.9 cm (7.7 x 6.2 in). Sheet: 32,5 x 26,2 cm ( x 10,3 in).
[CB].

Paper discolored, slightly sunned and foxed. Corners with old mountinh remains and slightly rubbed in places. Upper corners with creasemarks. Slight handling creases. Else in good condition.
For information concerning the condition, please view the high resolution image / backside image.