Art (1900-1945) > 19th Century Wilhelm Kuhnert - Biography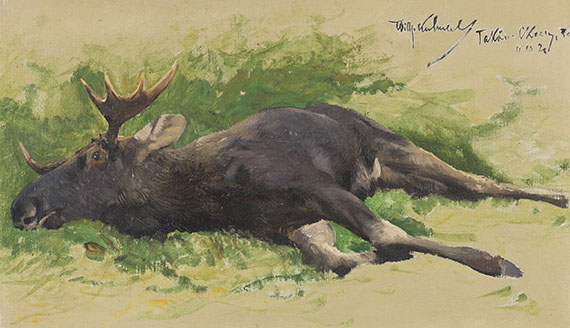 Erlegter Elch. 1920.
Oil on canvas, laminated on firm board.
Grettmann-Werner 2292. Signed and dated upper right and with an illegible place name. 24 x 39.5 cm (9.4 x 15.5 in).
Verso inscribed and numbered by a hand other than that of the artist. [CB].

Slightly soiled and rubbed surface. Canvas irregularly trimmed in upper edge. Corners and edges slightly scuffed and rubbed due to framing. All in all in good condition.
For information concerning the condition, please view the high resolution image / backside image.