Art (1900-1945) > Futurism Uberto Bonetti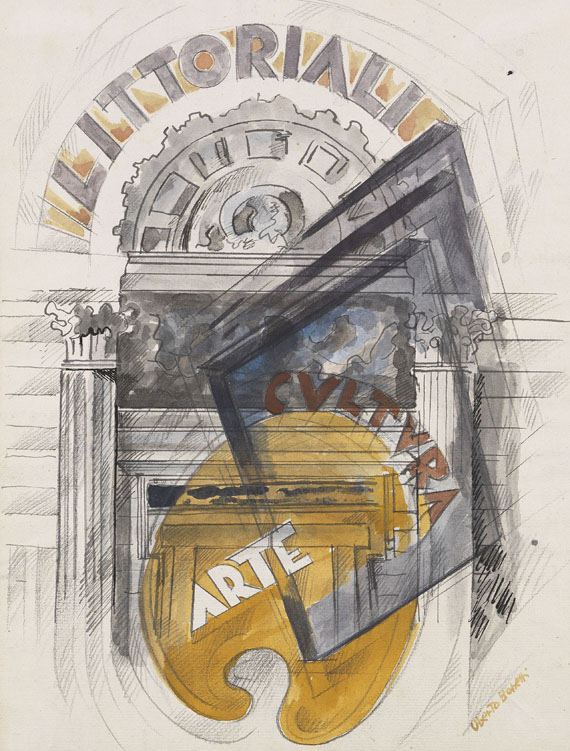 Littoriali, cultura e arte. 1934/35.
Gouache over pencil.
Lower right signed. On machine-made laid paper. 29.5 x 23.1 cm (11.6 x 9 in), the full sheet.
Study made by Bonetti in context of "Littoriali, cultura e arte" a university contest under the patronage of Italian party PNF which took place between 1934 and 1940. [BF].

All in all slightly discolored, a bit more in places of margin. With minimal isolated creasemarks. Upper right with small pinholes. Else in good condition. Dynamic drawing with lucent color accents.
For information concerning the condition, please view the high resolution image / backside image.